This is pretty cool and quite an honor for me! Kara from
A BookLover's Heart
nominated my blog for the Liebster Award! Thank you Kara for thinking of my blog! I'm so glad you enjoy stopping by:)
I will be nominating 10 other blogs of my choosing for the award, and if they choose to participate this is what they must do:
1. Link back to the blogger that nominated you. Ex: how I linked Kara's website above
2. Nominate 10 others of your choice, I think they must be blogs who have not been nominated in the past.
3. Answer questions from the blogger that tagged you:)
4. Ask 10 questions for the bloggers you nomionate
5. Let your nominee's know of their reward.
My Answers to Kara's Questions:
1. Who is your favorite author(s) and why?
Kara, you could probably have not thought of a harder question for me to answer, but I will give it my best shot. Lisa Bergren, Deeanne Gist, and Julie Lessman are my top 3 favorite authors at this moment no doubt. Lisa Bergen's series, The River of Time, is actually what started my desire for reading. I had already started to like reading when I read Ted Dekkers, Circle Trilogy, but I absolutely fell in love with the Historical Fiction books after reading Lisa Bergren. I love Deeanne Gist because her stories always touch my heart, and always are in their own way, unique. What Happened at the Fair is my main example of that because not only did she pick a setting I never had read about before, but she also wrote it about a man who had terrible allergies and was starting to lose his hearing. That's not what most people would think of as a Knight in Shining Armor, but his personality is what stole my heart. Last but not least, Julie Lessman. I like her books because they bring out my emotions whether good or bad. Her books capture me and pull me back to the early 20th century to where I feel like I'm from that time. If you feel like you are experiencing what you are reading then that is a very good book. Julie and I also message eachother back and forth quite often. It started out as me, probably being the annoying fan, asking her a lot of questions and asking if she would come visit my blog for various reasons. However, I have learned that Julie is an an extremely kind woman and that she is a joy to talk to.
Lol, does that answer the question well enough?
2. What do you enjoy most about blogging and would you recommend it to others?
Yes, I would recommend it to others. What I like about it most is probably just being able to give my honest opinion about something. Even if I don't get many viewers, it feels good to know that I could have impacted someone by them reading a book because they liked my review about it.
3. Is there a book you didn't think you'd like, but you ended up loving it?
Yes, one in particular actually. The Preacher's Bride by Jody Hedlund.
I know they say, "Don't judge a book by it's cover." Honestly though, I judged this one quite a bit. I had ordered it from the library and had it sitting next to my bed for probably over a month second guessing my decision to read it. I thought it was going to be a sad depressing book about a homely women. And guess what? For the most part, it was. So I was right, but also wrong. I still turned out to be a very fascinating, and to this day, one of my favorite books. I didn't even know tell the end that it is also based off of a true story. I HIGHLY recommend this book:)
4. What would be your ideal vacation spot or your dream vacation?
ITALY!!!!
I don't why but I have always had a huge desire to go to Italy, and I think reading The River of Time series about Italian Knights just made me want to go more...;) Last summer, one of my best friends got to go there for summer vacation and you can bet I let her know how jealous I was. (and btw, I have never been out of the U.S.)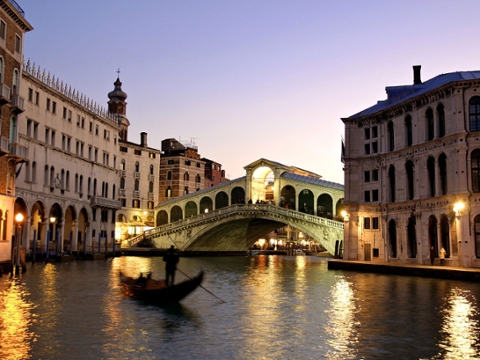 Switzerland!
A lot of my ancestors are from Switzerland, I would really just like to see the land that they are from and learn about culture over there:)
London, England!
I would love to go here and see some great sites and also meet some people with attractive accents;) Lol
5. How many books are on your TBR shelf?
According to Goodreads, 146, but that could change at any moment!
6. What is your favorite spot to read?
In my bed, I'm pretty sure that's a lot of peoples favorite spot. If the weather is decent outside and not to hot or to cold, then I like to pull a camping chair out onto by back deck to read sometimes as well:)
7. Do you have a favorite snack while reading?
Well, I could basically eat just about anything and be content. I love food/snacks altogether and eat way more than I should:P If I had to pick one though I normally will eat pop tarts quite often when I'm reading because those are in the house a lot.
8. Which Blogger has inspired you the most?
Probably my older sister,
Backing Books
and
Expanding Horizons
, as well as MaryLu Tyndall's,
Cross and Cutlass
. My blog doesn't take after any of those blogs at all except for the layout of Backing Books a little. But I like visiting those sites a lot. MaryLu does a whole lot of things with her website that are really entertaining and thought provoking.
9. What are your hobbies? (Besides reading)
Well, I'm pretty lazy. If I had more stuff to do I would, but I can never think of much to do with the stuff I have. I like art and drawing is something I really enjoy. I have a tab for old portraits...etc I have done. I have not updated it because I haven't had art at school for about a year and a half, but I will have it again starting my second semester so I'm hoping to get new things posted up then. I like Cosmetology and I will probably be a Beautician when I grow up. And I like hanging out with friends and just having a good time. The thing I'm looking most forward to right now is probably going to the Catching Fire premiere with my closest friends. Can't wait!:)
10. What's one of your biggest book pet peeves?
One of my biggest book pet peeves would probably be when an author, in my opinion, fails to have a message stand out from there writings. I have read some books that are characterized as Christian Fiction, but by the time I'm done reading I don't feel like I've learned anything. They also normally mention God in like the last 10% of the book. If it's going to be Christian Fiction, the story can have romance, even a lot of it, or any other side plot. However, the MAIN focus should be about the growing relationship between the main character(s) and God.
Now for my Nominee's!!!:)
1.
A Simply Enchanted Life
by Kristin L.
2.
Chat with Vera
by Vera Godley
3.
Fictionally
. by Grace M
4.
Hardcover
Feedback by Megan
5.
Inspiring Daring
by Rachelle
6.
Maureen's Musing
by Maureen
7.
Paula's Thoughts
by Pol
8.
The Literary Maidens
by Madilyn and Bethany
9.
To Read or Not to Read
by Kate
10.
Who YA Reading?
by Cynthia
And Your Questions Are?:
1. Who is your favorite author(s)? Why?
2. What was your reason to start blogging?
3. What is your all time favorite book and/or series? Why?
4. What would be your ideal Vacation Spot?
5. Is there a book that you were hesitant to read but ended up loving?
6. If you were to write your own book, what would it be about? Setting? Plot? etc?
If you have written your own book, what is it called and what's it about?
7. What's your favorite time of day to read?
8. Who is your blogging inspiration?
9. What are some of your other hobbies besides reading?
10. What's your biggest book pet peeve?
Even if I did not nominate your blog feel free to answer these questions!:)
Thanks again to
Kara
for nominating me! BTW, I like you little picture of Gandolf at the end of your post so I'm going to do one of my own:)